Nethradhama Super Speciality Eye Hospital is a hightech Eye Hospital offering comprehensive eye care facilities in Bengaluru India. It started as a Subspeciality Clinic in 1994 and within a few years of its inception, Nethradhama has become an icon of dynamic progress in the field of Ophthalmology. The hospital has the most sophisticated equipment and facilities offering state-of-the-art technology to treat various eye disorders. The main areas of focus are comprehensive eye care, education, community services and eye banking. With the corporate office at Jayanagar, it has expanded in various parts of Karnataka. For more Details visit www.nethradhama.org .
Phaco Festival 2020 is the 7th edition of the Phaco Festival series a biannual 2 day conference conducted by Nethradhama Super Speciality Eye Hospital, Bengaluru. Over the years, Phaco Festival has been a forum showcasing the recent and the most advanced surgical and technological developments in the field of cataract and refractive surgery. This edition is a 2 day conference with the theme "Ophthalmic Digitalization" and will showcase the latest techniques and topics in cataract and refractive surgery with the top national and international faculty sharing their valuable experiences. The conference will be a comprising of events such as Masterclasses, 3-D Live Surgeries, Skill Transfer Courses, K R Murthy Oration, Gold Medal Lecture and Exciting Ophthalmic Games.
Come Register, Learn, Share and Experience this opthalmic extravaganza!!.
Organizing Committee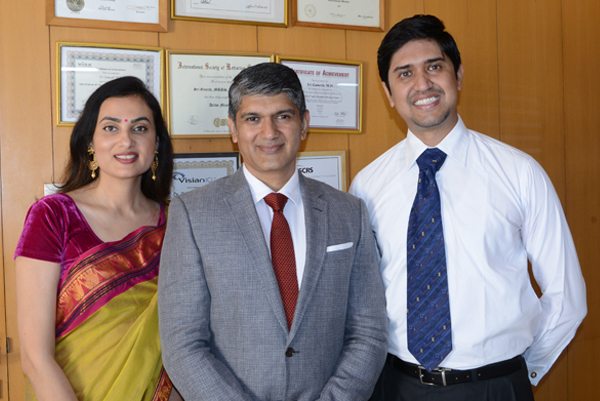 Dr. Sri Ganesh
Dr. Sheetal Brar
Dr. Savio Pereira